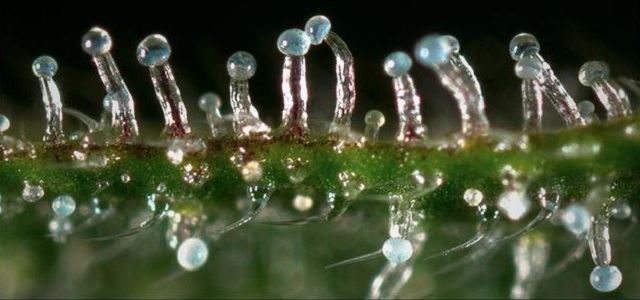 CBD(Cannabidiol)
It isthe main chemical component of medicinal plant cannabis. It is extracted fromfemale cannabis plants and is a non-addictive component in cannabis. It hasanti-spasmodic, anti-anxiety, anti-inflammatory and other pharmacologicaleffects. CBD can not only act on the treatment of many difficult diseases, butalso effectively eliminate the hallucinogenic effects of tetrahydrocannabinol(THC) on the human body. It is called "anti-marijuana compound".

THC(Tetrahydrocannabinol)
It is apsychoactive ingredient in cannabis plants, is a known cannabinoid which foundin the resin glands of female cannabis flowers.

CBC(Cannabichromene)
Non-psychoactiveingredients, which are the most common cannabinoids after THC and CBD. It isdistributed in all corners of cannabis plants, and in some cannabis plants, CBCcontent is higher than CBD. CBC's medical value: anti-inflammatory, anti-tumor,anti-depressant, anti-fungal, and promote brain growth.

CBG(Cannabigerol)
Non-psychoactiveingredients, which exist in the early stages of the cannabis growth cycle thusit is hard to finding large amounts of CBG, which means that it can be used formedical purposes by cultivating cannabis. The medical value of CBG: it can beused as antibiotics, it can be used to treat psoriasis, anti-tumor,anti-depression, pain relief and so on.

CBN(Cannabinol)
it is acannabinoid for medical purposes. The medical value of CBN: stimulatesappetite, can be used as antibiotics, can be used as a potential drug foramyotrophic lateral sclerosis, can be used to treat glaucoma, and hasanalgesic, anti-asthmatic, sedative and the like.

CBDV
So far,there has not been a lot of research on CBDV. CBDV and CBD are very similar andare a slightly degraded version of cannabinoids, but this small change inmolecular shape is of great significance. The medical value of CBDV:anti-epilepsy, anti-nausea.
THCV
Somestudies have shown that THCV has about 20% of the mental effect of THC, butthere is still no exact medical evidence. The medical value of THCV: anti-convulsion,weight loss, and neuroprotective effects.

△8-THC
△8-THChas a brother △9-THC (cannabinol), they has little psychoactive effect onadults, and there are few medical data on them. △8-THC medical value: stimulateappetite, anti-nausea.

CBDA and THCA
CBDA andTHCA are compounds found before decarboxylation or decomposition of THC andCBD. These compounds are found in the initial state of cannabis and can beconsumed or used as a nutritional supplement.
Bioneo is based on Yunnan's vast biologicalresources. It is develops pure natural medicine and food homologous plantproducts, and is committed to bio-innovation to achieve a green and healthylife. With advanced technology and using molecular distillation technology, thecompany has realized non-toxic, non-polluting and no residue. Extracting morethan 400 kinds of pure natural cannabinoids from cannabis in industrialcannabis. What is more, we are extracting the substance like terpenes andflavonoids that beneficial to human body.